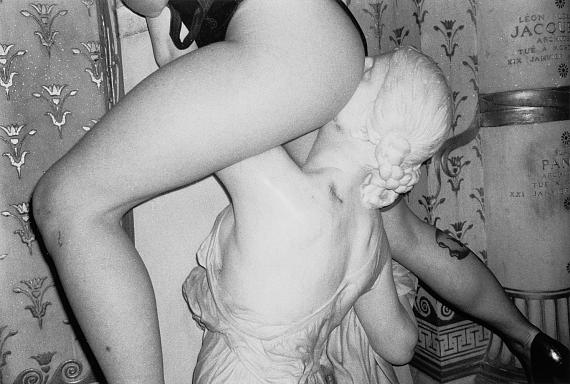 Le Baiser, 2015 © Marianne Marić Christophe Guye Galerie
If expectations were great, this Photo London 7th edition, fulfils all its promises. The Discovery section really « crosses the bondaries » and the hommage to Frank Hovart are part of the must-see moments. Excitement was in the air at the opening.
My Best of :
The Gallery of Everything : Morton Bartlett & Miroslav Tichý
First participation at Photo London for the gallery focusing on outsider artists and vernacular objects from the 1800s to nowdays. The selection celebrates self-taught photography and outsider practitioners with a fine line between the professional and the vernacular.
Morton Bartlett (US) made intricately carved plaster dolls, and his photographies of them became known to the public after he was discovered by art dealer, Marion Harris. International solo shows include those of the Los Angeles County Museum of Art and Hamburger Bahnof Berlin.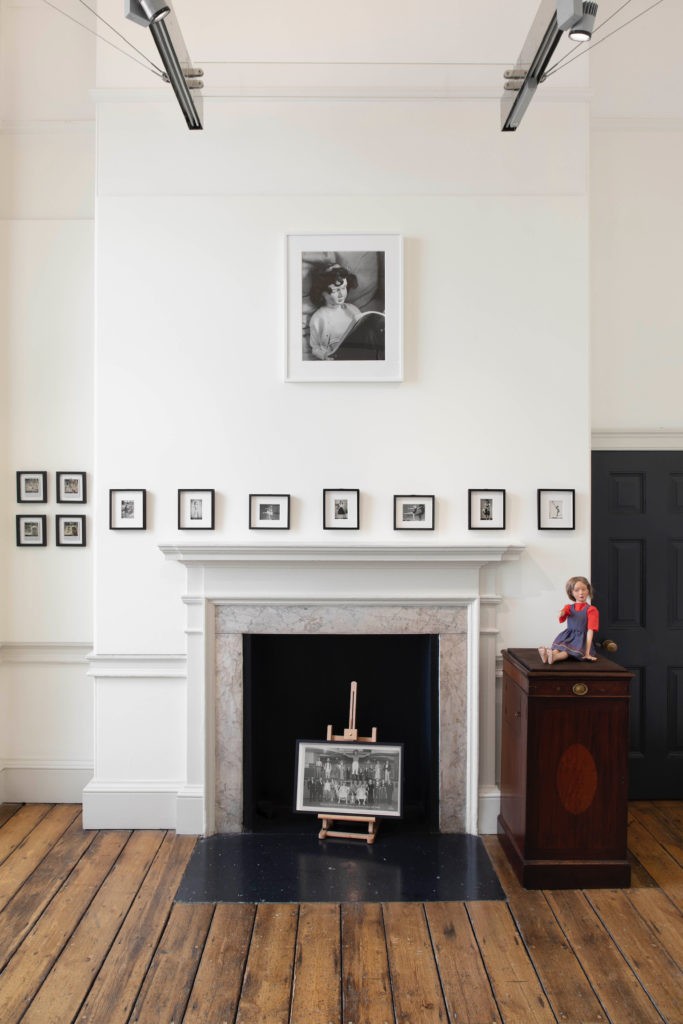 Miroslav Tichý (Czech Republic) was a clandestine photographer of women in his hometown of Kyjov working with homade cameras consisting of cardboard tubes, tin cans and other at-hand materials. He can be considered as a voyeurist which on the #MeToo area doen't really fit in the box but his itineray remains unique. He is represented in France by Christian Berst.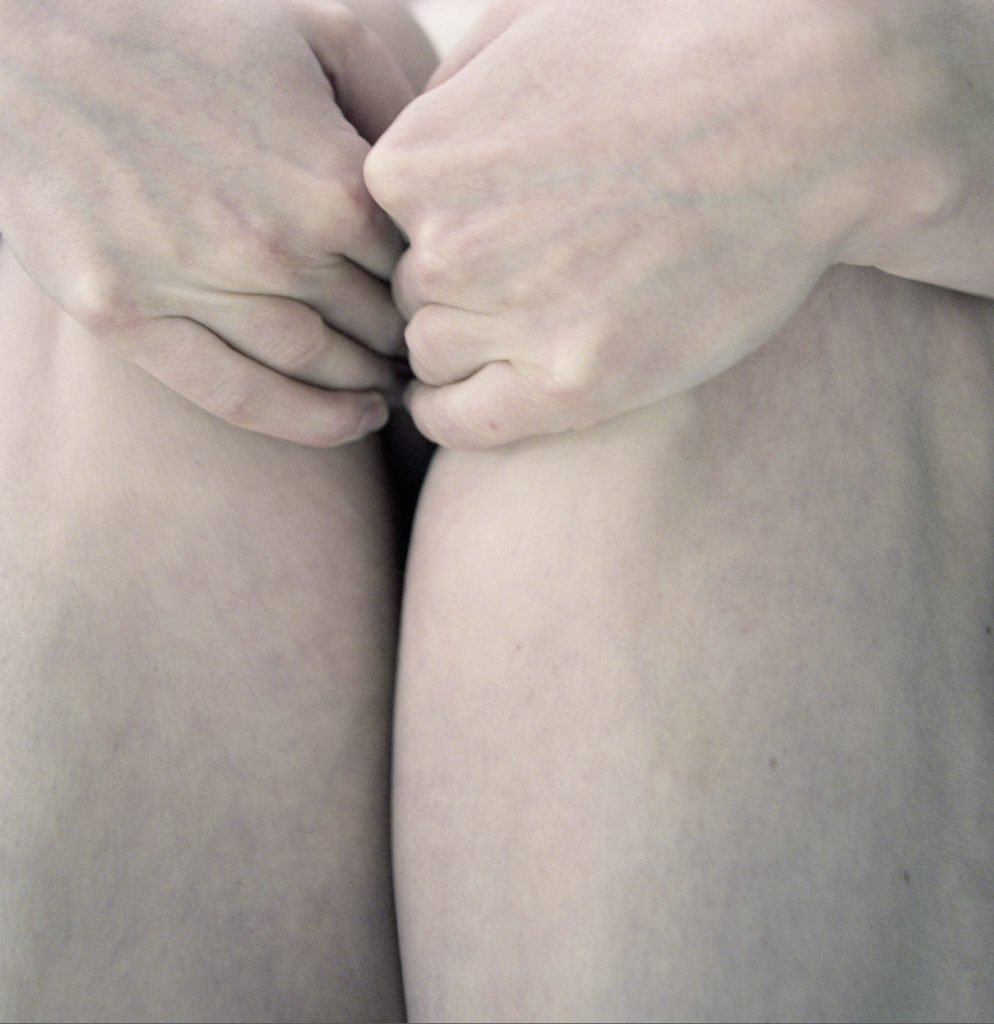 Import Export : Mia Dudek – solos show – Discovery
Mia Dudek is a Polish artist, working between London, Lisbon and Warsaw. Dudek graduated from the London College of Communication in 2012 and in 2016 completed her MA at the Royal College of Art, London, as a recipient of a Leverhulme Scholarship Award for her distinctive portfolio. In 2019 she began PhD in Sculpture at the University if Lisbon Faculty of Belas Artes.
Dudek's work has been featured in a number of exhibitions around Europe as well as in publications, including Source Magazine, LYNX Contemporary and 24 Artists to Watch by Modern Painters, December 2014. In 2018 she has received the Special Jury Anamorphosis Prize for her self-published book MDAM, which is now in MoMA Library Collection in New York. In May 2019 Art Forum has featured in Critic's Pick her Marsyas show in Galerist, Istanbul curated by Nick Hackworth.
The main focus of Mia Dudek's work is addressing the legacy of brutalist architecture and its relationship to the body, investigating notions of displacement and 'organ habitation'.The work asks: Can a dwelling considered to be a body with skin and entrails? Is the body a form of erotic architecture? The artist investigates the notion of broken physicality between individuals and represents the abstracted, fragmented body, detaching and reformalising it into new structures. Restrictive environments are inescapable but also contain otherwise formless and fluid bodies that threaten to spill over the borders of inanimate structures.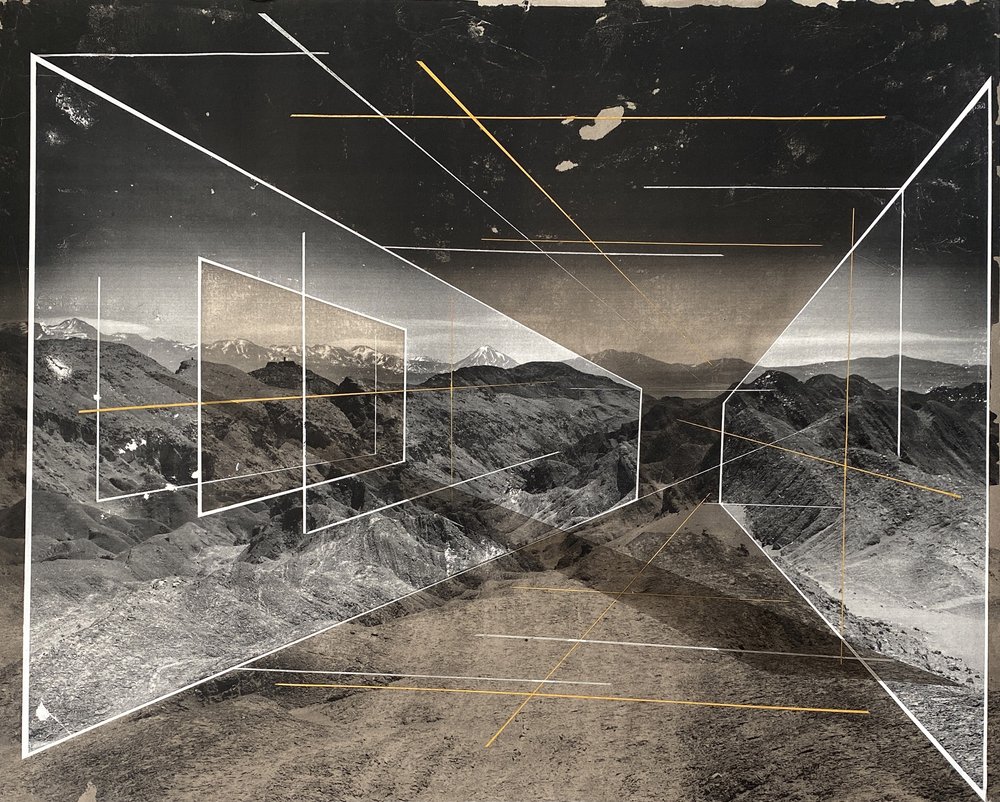 Euqinom Gallery : Rodrigo Valenzuela
Valenzuela creates his landscapes by transferring printing toner onto raw canvas, a laborious process made evident by the wear and tear of the material. For the artist, this technique mimics that of photocopies and is a metaphor for the arduous bureaucratic procedures that immigrants must endure.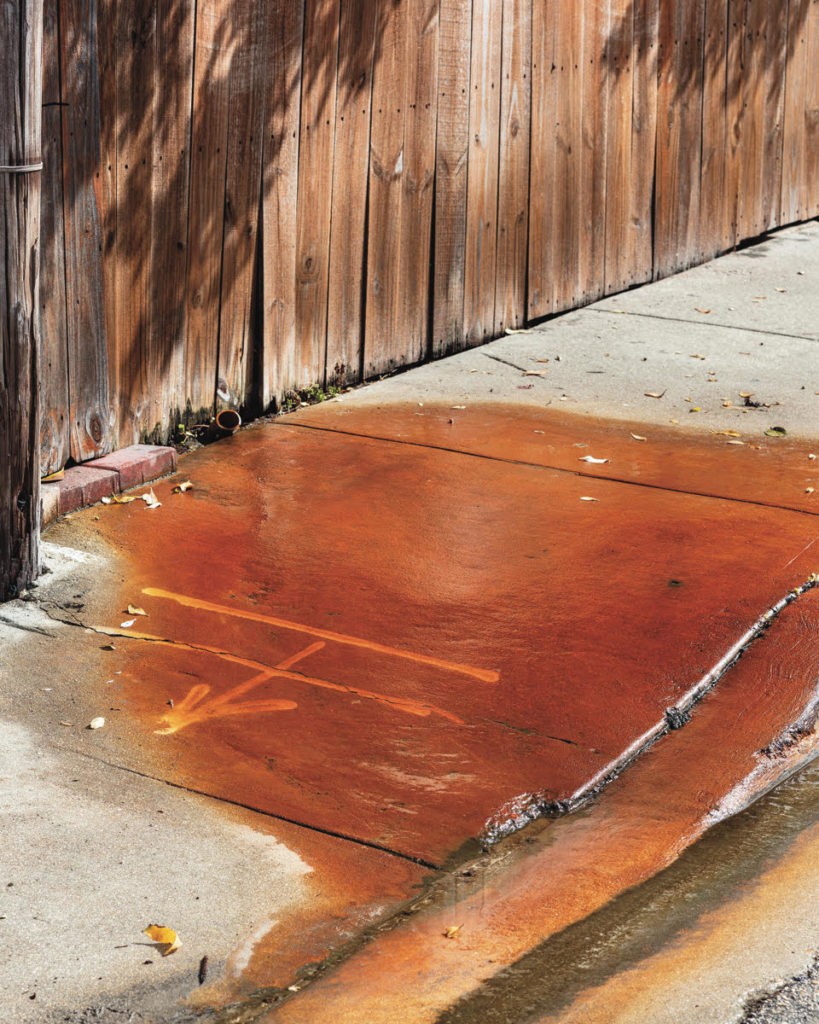 Christophe Guye Galerie : Marianne Marić 
Since 2007, Marić has been developing a transdisciplinary body of work, in which she deconstructs the boundaries between various mediums by using the body as a sculptural tool. In her creations, art, fashion, design, photography, music, and video merge through the use of women's bodies as 'an extraordinary and fascinating architecture'. She deconstructs stereotypes to better re-use them and has fun playing with symbols to give them another twist.
Among major series presented : Les Statues Meurent Aussi, Rose Sarajevo, Odalisque.
Galerie Peter Sillem : Alia Ali & Anastasia Samoylov
Alia Ali (Austria, 1985) is a Yemeni-Bosnian-American multi-media artist. She depicts her subjects in vividly patterned traditional textiles to reveal layered global histories of colonialism, migration, imperialism, and war. Her striking studio portraits conceal the identities of subjects entirely covered by these fabrics. The artist's peripatetic life, which has brought her to nearly 70 countries, informs her interest in excavating and tracing the complex provenance of global textile techniques like indigo- and wax-resistant dyeing. Her series "FLUX" (2019–21), which considers the identity politics and colonial histories of wax-print textiles, has been widely exhibited, including in a 2020 solo exhibition at the New Orleans Museum of Art. While the visual appeal of her richly colored, enigmatic images registers immediately, Ali applies a rigorous research-based approach to every series.
Anastasia Samoylova moved to Miami in 2016, a city directly threatened by rising sea levels. Tropical colors, lush green, azure blue and pastel pink dominate her photographs, as does the unique light of the city, whose heat and humidity one can literally feel.
But the mood in these pictures is pensive. Crumbling walls contrast with images of the tourist paradise, the booming real estate market focuses on luxurious apartment buildings overlooking the sea, while nature is taking over in unlikely places. Hurricanes threaten and water is everywhere.
Waves, ripples, puddles, pools, splash and spray also characterize Anastasia Samoylova's urban scenes and unexpected views: Her elegant, subtle and often unsettling images capture in a unique way the precarious state of life on the verge of destruction.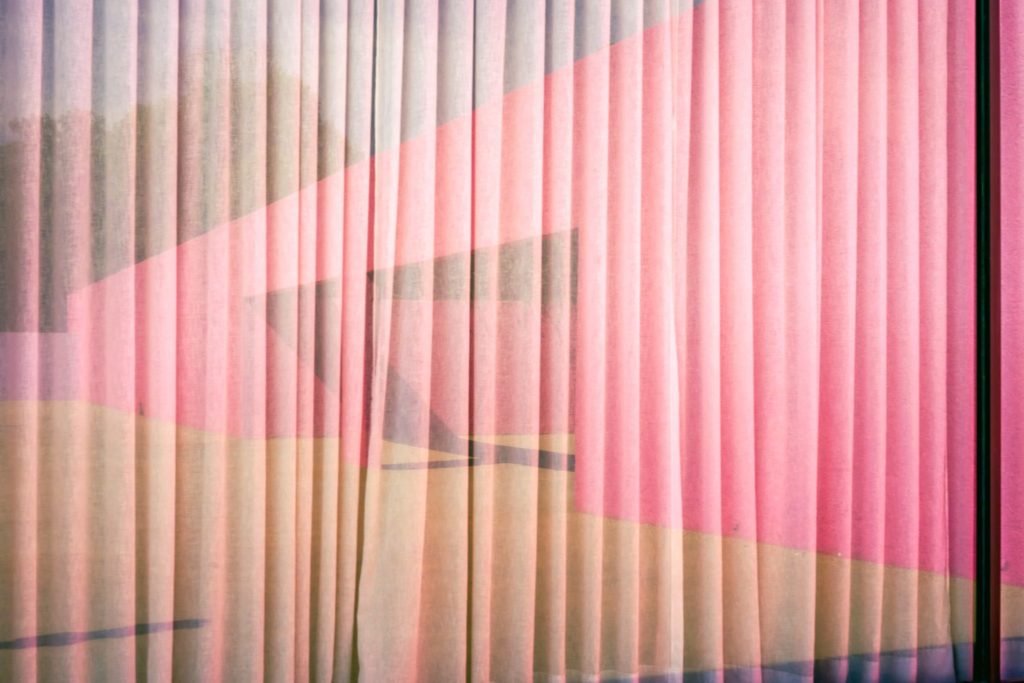 Crane Kalman Brighton : Karine Laval
Crane Kalman Brighton Gallery is presenting new bodies of work by french photographer Karine Laval. In « Barragan » and « Pando Forest », Karine Laval returns to her fascination with a human relationship to space in nature. Her combination of natural landscapes with her quintessential manipulation of light presents a bridge between the natural world and a surreal, dreamlike space.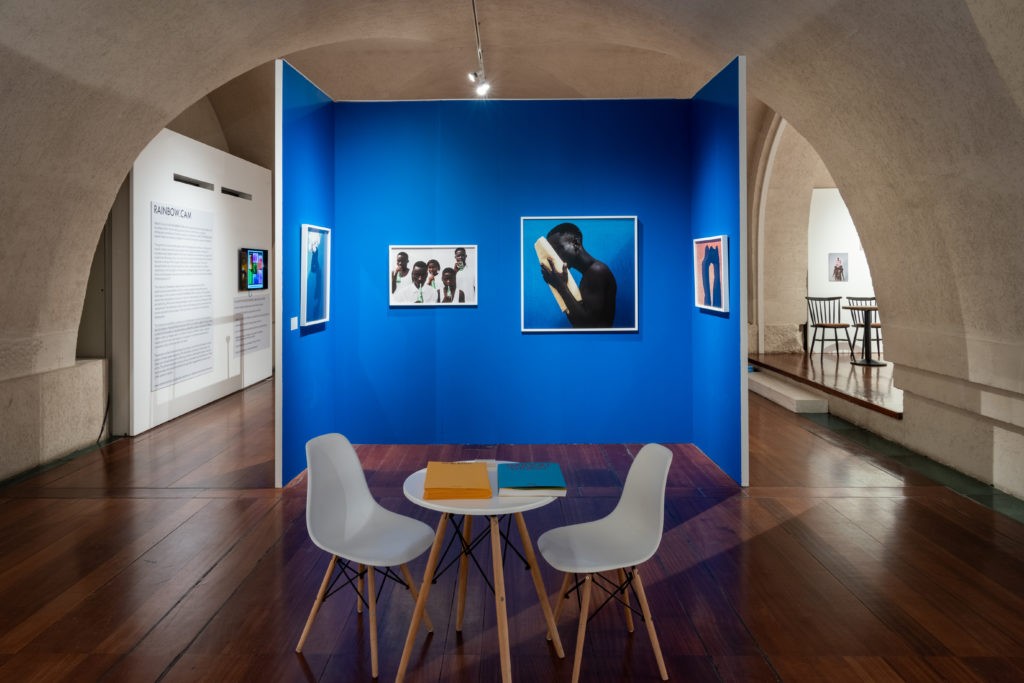 Afikaris : Nana Yaw Oduro
First participation to Photo London of the parisian gallery with works of : Asiko, Saïdou Dicko, Nana Yaw Oduro et Marc Posso. Nana Yaw Oduro has been shortlisted for the Photo London x Nikon Europe Emerging Photographer Award.
Nana Yaw Oduro's (b. 1994, Ghana) Some Things Mysterious Boys Do series showcases male characters in situations both quirky and graphical, underlining their bodies' geometry. Through his work, he translates his emotions and materialises his vision of life. Yaw Oduro explores topics echoing his personal life through masculinity, boyhood, feelings, and self-acceptance.
Through the series on display – Ase – Asiko (b. 1978, Nigeria) sheds light on Yoruba culture and its intersection with womanhood. His images are hybrid. They inspire an aesthetic inherited from fashion photography and enrich themselves with the history and heritage of Yoruba culture. Asiko operates a mix of cultures mirroring his own life trajectory.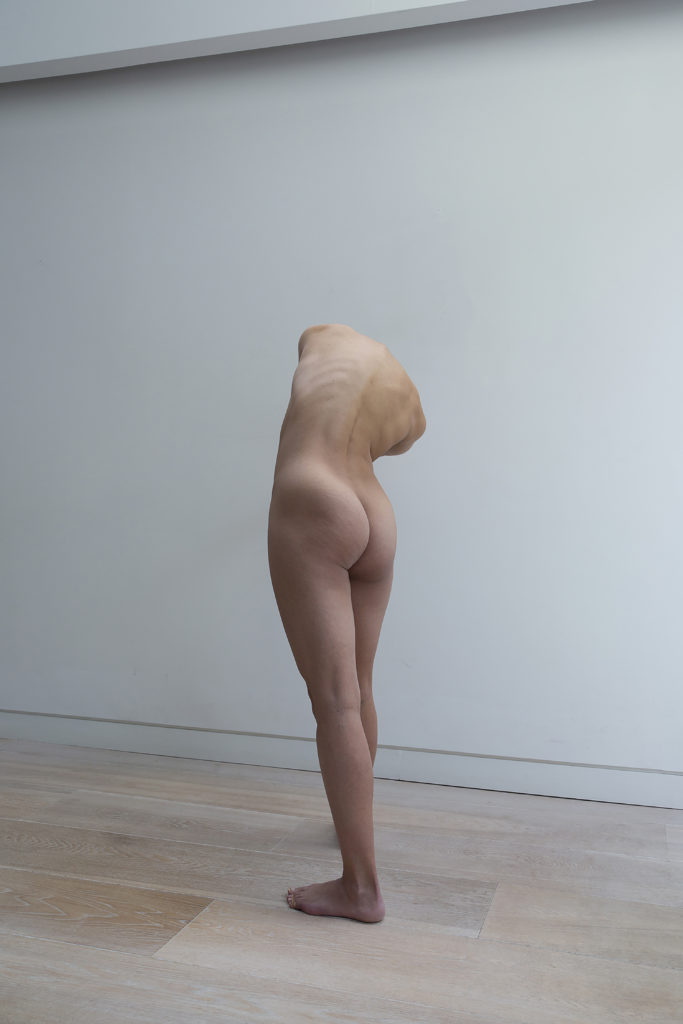 L A Noble Gallery : Chloe Rosser & Chloe Bowman
Chloe Rosser's works, Form and Function, speaks of the human condition and our increasing alienation from our own bodies. In these photographs, what should be intimately familiar is transformed into an unfamiliar sculpture. 
Photographed in this contorted fashion, the body becomes almost inhuman; it is a mindless mass of flesh, a growth. Although the figures are abstract they still retain many human qualities; foetal like poses, flecks of freckles and the subtle arc of the spine. The forms photographed are a stark contrast to our society's concept of an 'ideal body'. While their peculiarity and soft lighting intrigues us, a sense of the cadaver repels us. In her images, Rosser totally subverts our idea of the nude. Approaching the grotesque, the photographs appear to be digitally manipulated. Far from the sought after attractive body image, it is the raw and unaltered quality of these images that render them most potent. Rosser challenges mainstream conceptions of body image through capturing a fluidity of gender and identity.
Chloe Bowman's work examines the duality of our relationship with nature, in particular birds. Using elements of contemporary taxidermy and Ikebana (Japanese floristry), her The Avian Knot series features birds suspended in ropes, with flowers delicately woven through. 
The allure of the domesticated and captive animal is that there is beauty to be found in its artificial environment, if you choose not to look too closely. The birds shown are all in an intermediate stage of taxidermy; they hang in the balance of not quite being one thing or another. Stunted in their movement they are like material, which can be pushed and pulled at will. The questions raised in this series ask the viewer to think critically about the authenticity of the relationships they have with animals.
Read again my interview with the Fair founders, Michael Benson and Fariba Farshad  (link)
Pratical information :
Opening dates and times:
Collector Preview (by invitation only): Wednesday 11 May 11:00-21:00 Public Days: Thursday 12 May 12:00-21:00; Friday 13 May 12:00-19:00; Saturday 14 May 12:00-19:00; Sunday 15 May 12:00-18:30 VIP Hour 11:00 – 12:00 each day
Tickets available at :
Practical informations :